Made available by Gohandmade.net
With this guide you have a reference book in which you can find all the guidelines and requirements for safely putting together a crochet or knitting craft project. This way you can be sure that it is safe when you make something beautiful for a baby.
Click on the picture to start the download.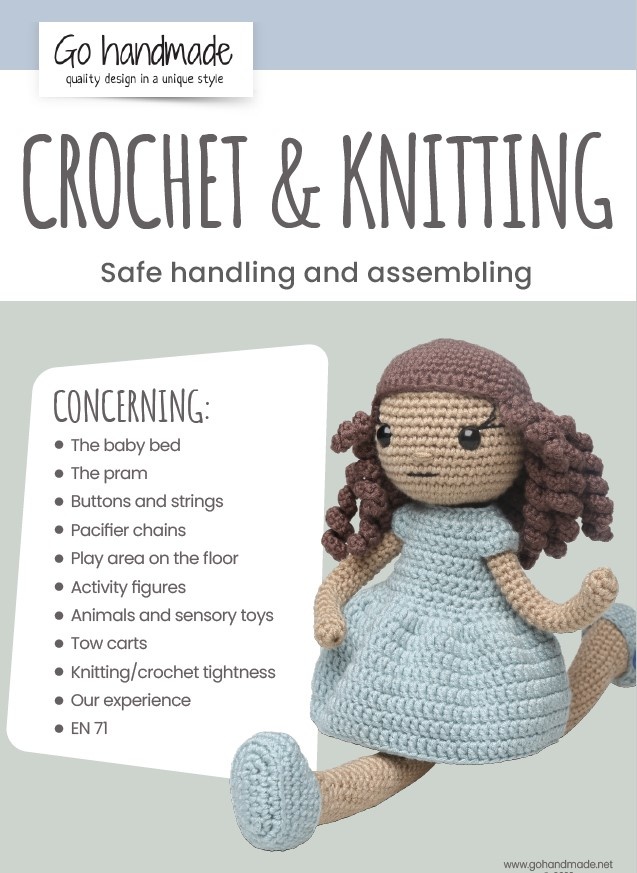 Make our design, your design: make it your own!